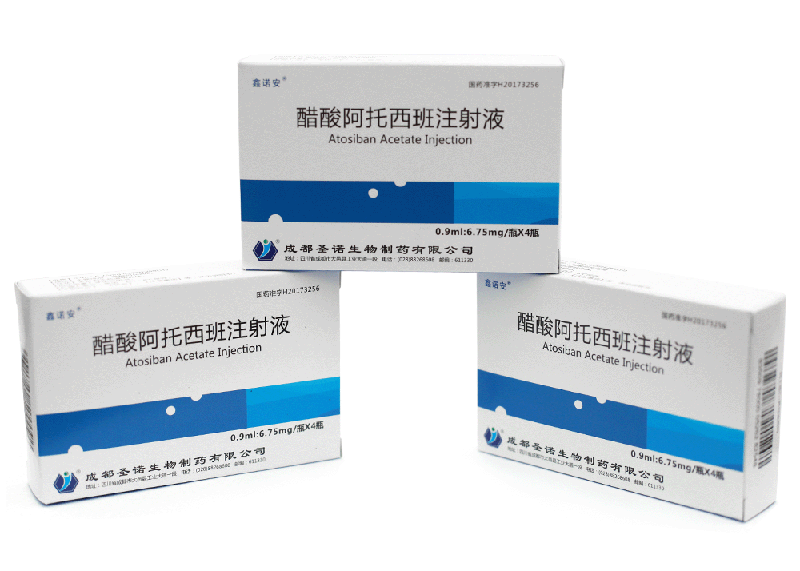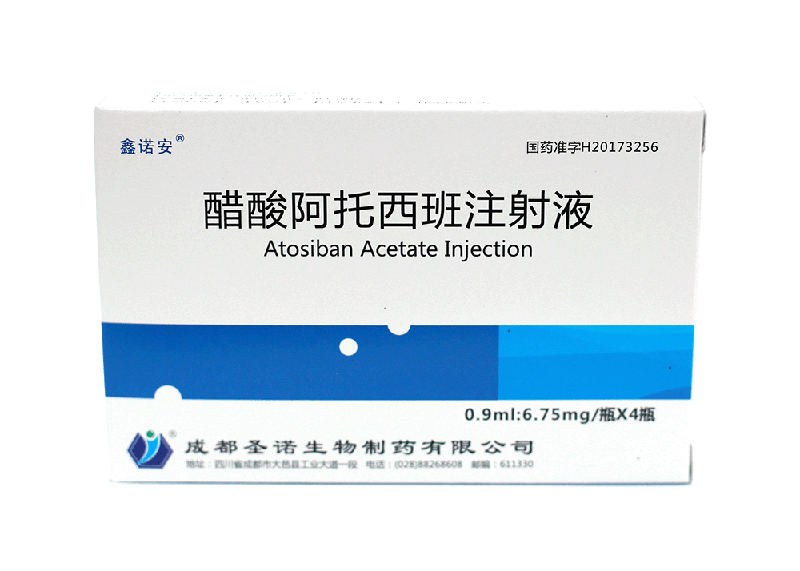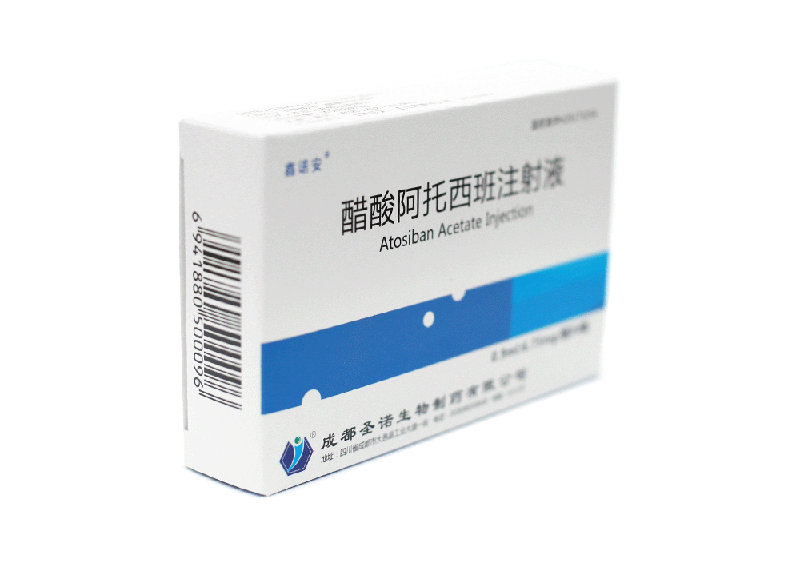 Atosiban acetate injection
[drug name] general name: Atosiban acetate injection
English Name: Atosiban acetate injection
Chinese Pinyin: cusuan Atosiban Zhusheye
[ingredients] main ingredients: Atosiban acetate chemical name: 1 - (3-mercaptan propanoic acid) - 2 - (Ο - ethyl-d-tyrosine) - 4-l-threonine-8-l-ornithine-oxytocin acetate molecular formula: c43h67n11o12s2 · nc2h4o2 molecular weight: 994.19 · n60.02 auxiliary materials: mannitol, hydrochloric acid, water for injection
[properties] this product is a colorless clear liquid
[indications] Atosiban is suitable for pregnant women with the following conditions to postpone the coming premature birth: - regular uterine contraction for at least 30 seconds at a time, ≥ 4 times every 30 minutes - cervical dilatation of 1-3cm (0-3cm in virgin women) and uterine softening / thinning ≥ 50% - age ≥ 18 years - 24-33 weeks of pregnancy - normal fetal heart rate
Related information
[usage and dosage]Atosiban must be used by a doctor with experience in the treatment of preterm birth. There are three consecutive steps in the intravenous administration of atosiban: the first single dose of 6.75mg was given with 7.5mg/ml of atosiban acetate injection (0.9ml / bottle), followed by a high dose of diluted atosiban acetate injection (300 μ g / min) for 3 hours, followed by a low dose of diluted atosiban acetate injection (100 μ g / min) for 45 hours.
The treatment time should not exceed 48 hours. In a complete course of treatment, the total dose of atoxicam should not exceed 330mg. Once diagnosed as premature, the first single dose intravenous infusion should be started as early as possible. After the completion of single dose intravenous infusion, intravenous drip therapy should be carried out.
Other treatments should be considered if there is sustained uterine contractions during the course of the atoxicam treatment. For patients with renal and liver dysfunction, there is no data on dose adjustment. The following table lists the full dose of atrociban
Chengdu Shengnuo Biotechnology Co.
Tel: 86-28-88203630
Fax: 86-28-88203630
Email: [email protected]
QQ:2539328606
Facebook:[LEI LI](https://www.facebook.com/profile.php? id=100047326162701)
Linkedin: Roleagh
Chengdu Shengnuo Biotechnology Co., Ltd. has "Chengdu polypeptide drug engineering technology research center" in Chengdu, mainly engaged in polypeptide, polypeptide drug and beauty peptide research. Our zero defect has passed the FDA certification, and now it has become the first-class professional peptide drug and product development, technology transfer, technical service and peptide drug industry in the scale production and export of China's parks.