The novel coronavirus pneumonia has suddenly left us. It has rapidly left the country and even abroad. For a time, the epidemic has made us see the powerlessness and insignificance of people in the face of disasters, and also let us see the warmth and hope of 2020.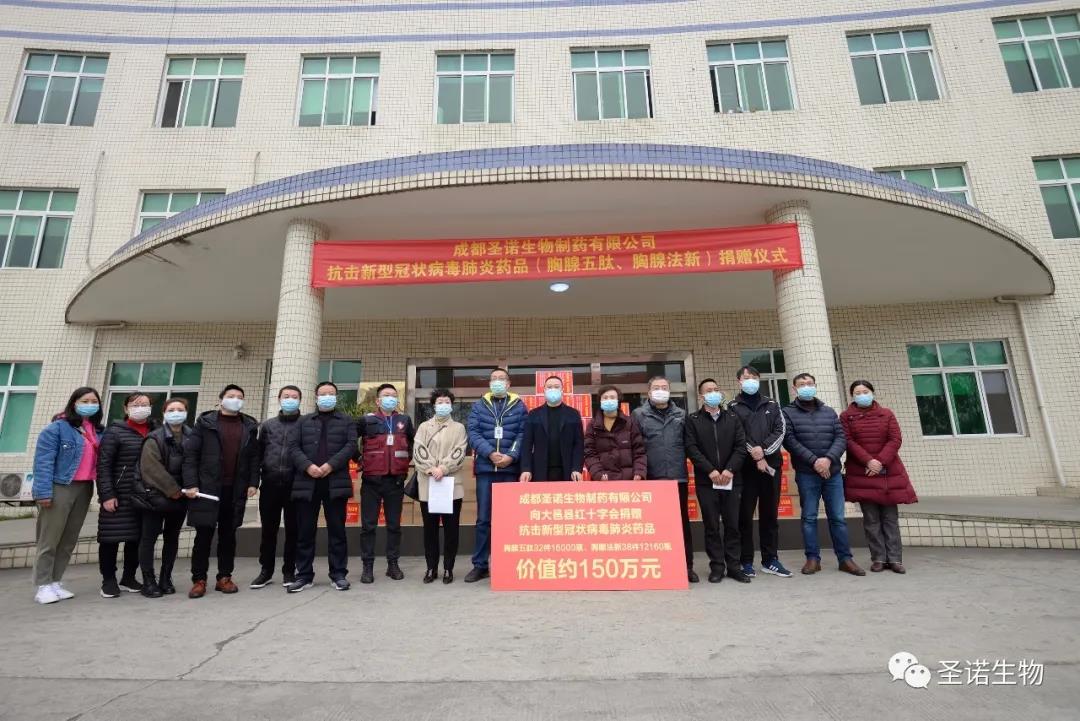 At the time of national assistance to fight the epidemic in Wuhan, sinobio, as a pharmaceutical enterprise, also wants to do its part to make due contributions to jointly overcome this difficulty.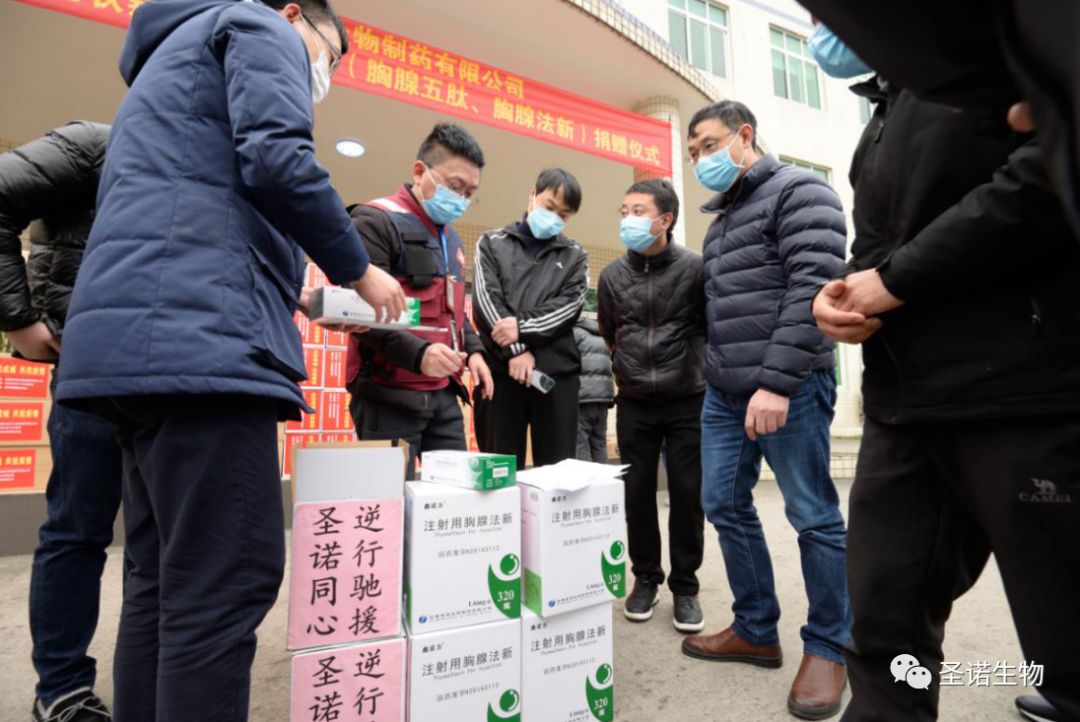 In February 22, 2020, novel coronavirus pneumonia donation ceremony was held outside San Nuo biological company. More than 1.5 million yuan worth of drugs were donated, including 32 16000 bottles of thymopentin and 38 12160 bottles of thymopentin, which were transported to major hospitals in Wuhan to support the outbreak.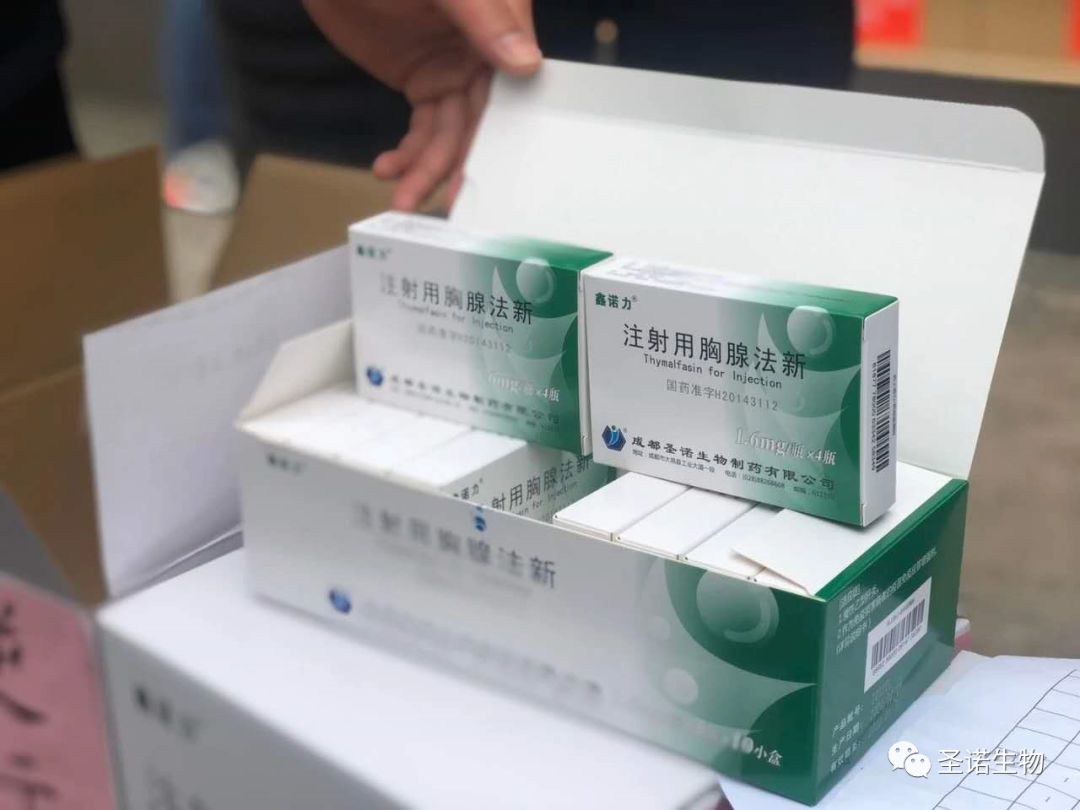 So what's special about the drugs donated to the severely affected areas?
The novel coronavirus novel coronavirus pneumonia is a positive response to the National Health Protection Committee and the Chinese medicine bureau's notice on the issuance of a new diagnostic and therapeutic plan for severe coronavirus pneumonia (trial version second). The notice said: "for patients with severe new coronavirus pneumonia with low lymphocyte counts and low cellular immunity, it is recommended to consider thymosin alpha 1". Therefore, the donation of thymic polypeptide drugs by San Nuo biology is also needed by the epidemic situation.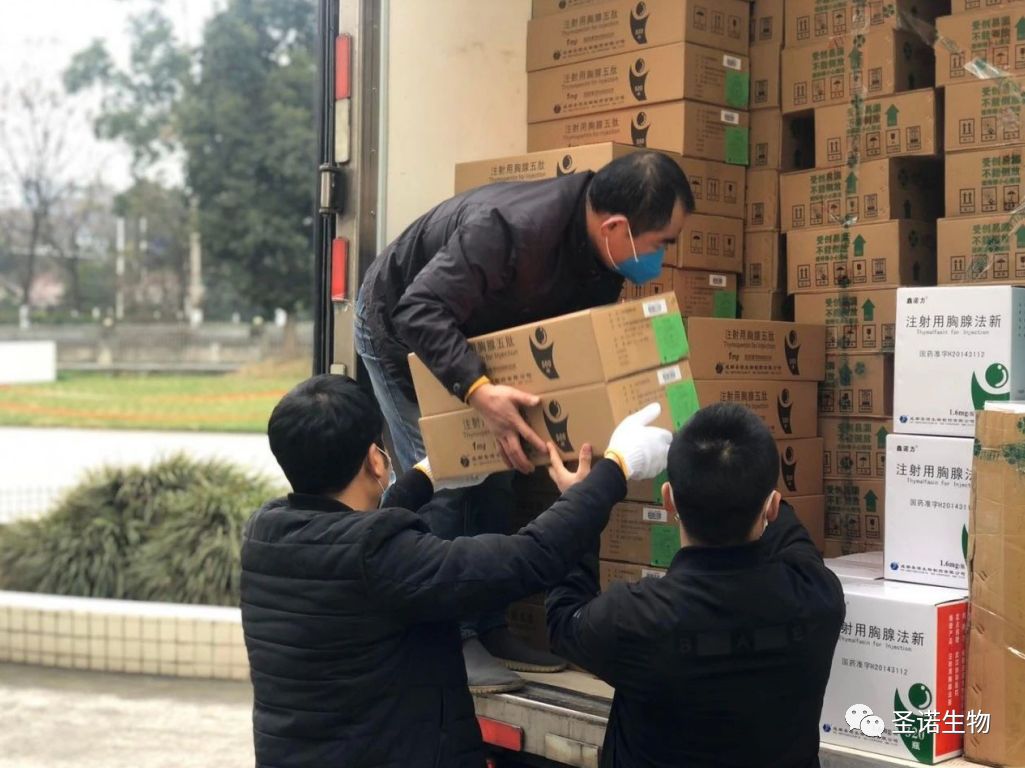 In order to meet the needs of epidemic drugs, under the guidance of the county economic and Technological Information Bureau, the county cultural and sports intelligent equipment industry functional area management committee and other departments, we have improved the relevant procedures, organized some employees to return to work gradually, and under the condition of ensuring the safety and health of each employee and doing a good job in disinfection work in key areas such as production workshop, toilet and canteen, 24 hours a day Hours of uninterrupted production of immunomodulatory drugs, which is ready to donate drugs.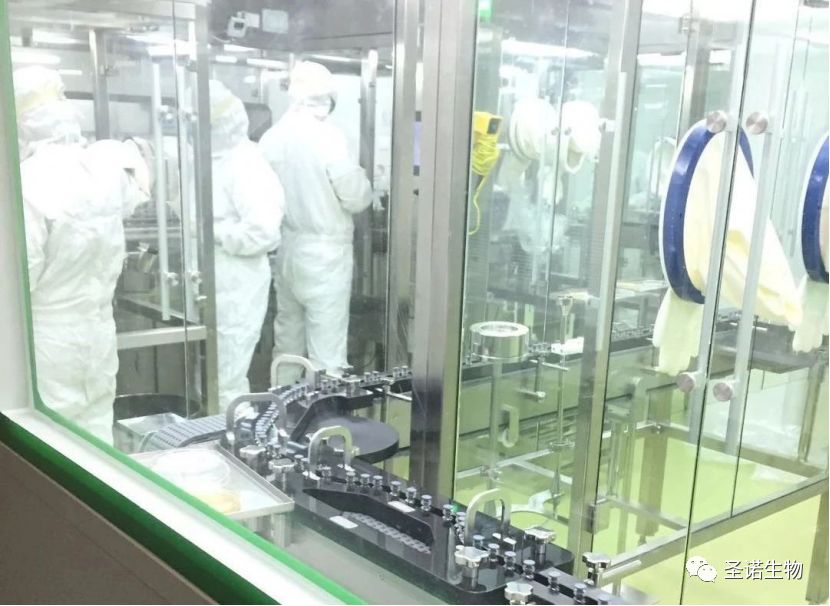 Although the transportation of production materials is difficult on the way, with the help of the county economic, technological and Information Bureau, relevant certificates have been issued. With the production materials, the production of drugs has gradually kept up with the pace, and our only hope is that Wuhan can get through the difficulties as soon as possible.
All of us work together, but the dawn has come. As long as we work together and do what we should do, the triumphal song will be closer to us. Come on, China, come on, Wuhan!
At present, novel coronavirus is invaded by the whole world, and people around the world are expected to take care of themselves and take care of their health. Don't get away with it. May the world return to normal life as soon as possible and defeat the virus as soon as possible.
Shengnuo bio PRODUCT
Best sales manager contact
| Contacts | Roleagh |
| --- | --- |
| Tel | 86-28-88203630 |
| Fax | 86-28-88203630 |
| Email | [email protected] |
| QQ | 2539328606 |
| Facebook | LEI LI |
About Shengnuo
Chengdu Shengnuo Biotechnology Co., Ltd. has "Chengdu polypeptide drug engineering technology research center" in Chengdu, mainly engaged in polypeptide, polypeptide drug and beauty peptide research. Our zero defect has passed the FDA certification, and now it has become the first-class professional peptide drug and product development, technology transfer, technical service and peptide drug industry in the scale production and export of China's parks.